With nearly 15 years of clinical and global experience, Xeomin® has a well-established efficacy and safety profile
In 2 randomized, double-blind, multicenter clinical trials, Xeomin was proven to temporarily improve the appearance of moderate to severe glabellar lines associated with corrugator and/or procerus muscle activity in adult patients.1-3 The most commonly observed adverse reaction incidence ≥2% of patients and greater than placebo) for Xeomin was headache (5.4%).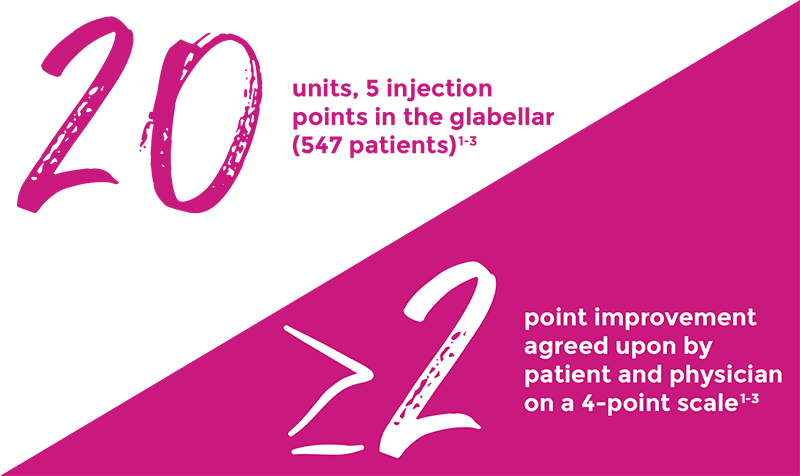 SIGNIFICANTLY SUPERIOR EFFICACY OVER PLACEBO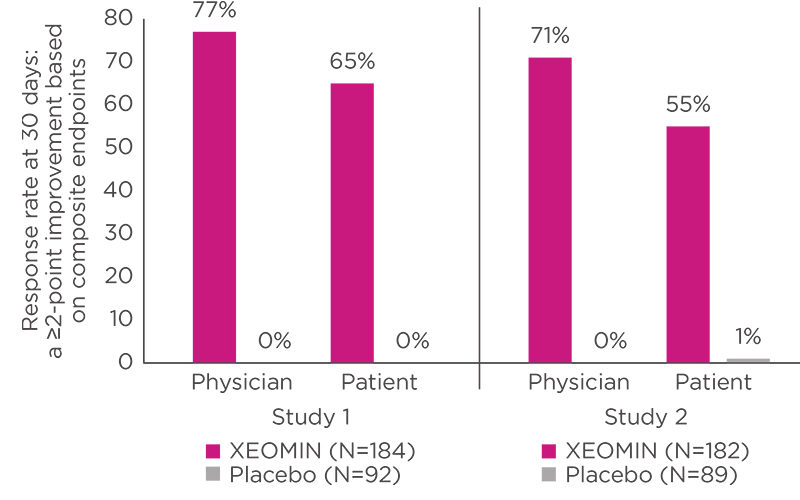 Composite treatment success: Study 1 – Xeomin 60%, Placebo 0%; Study 2 – Xeomin 48%, Placebo 0%
Up to 4 months of Xeomin efficacy and patient satisfaction in a majority of patients4,5
In a prospective, multicenter, randomized, double-blind, parallel trial, Xeomin was randomized 1:1 vs another neurotoxin. The study enrolled 250 healthy female patients (≥18 years old) with glabellar lines of at least moderate severity at maximum frown. Xeomin demonstrated comparable efficacy and duration up to four months. Patients were classified as responders only if they had a ≥1 point improvement from the baseline on the Facial Wrinkle Scale (FWS) at maximum frown, as assessed by the independent review panel using subject photographs at one month post treatment.
EFFICACY ASSESSED BY INDEPENDENT REVIEW PANEL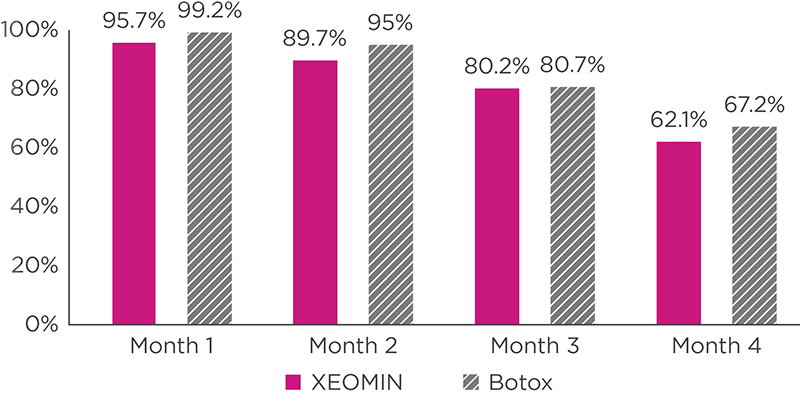 EFFICACY ASSESSED BY TREATING PHYSICIAN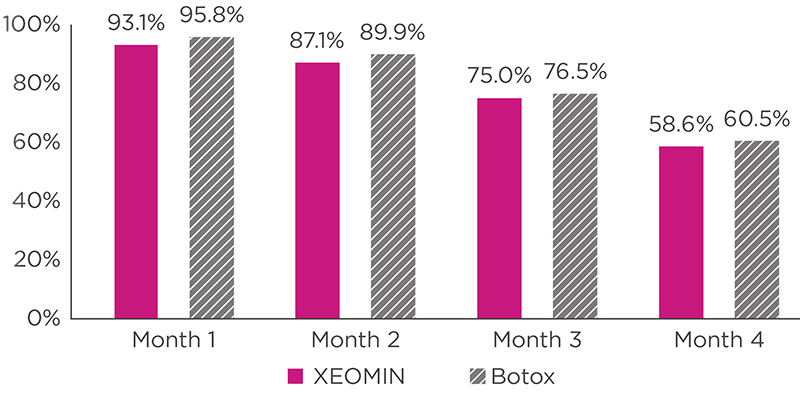 PATIENT SATISFACTION